June 24th-25th 2017
SUMMER SLAM
TEAM CHALLENGE
2017

CAMPO CONI
Via Claudio Treves
27100 Pavia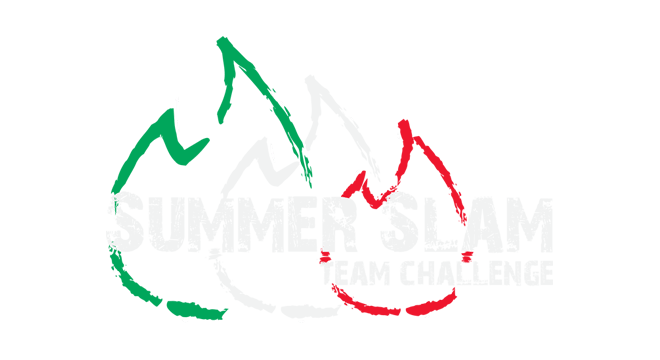 2 MEN + 1 WOMAN
3 Categories:
Rx, Master and Scaled
Registration will start
on February 6th 2017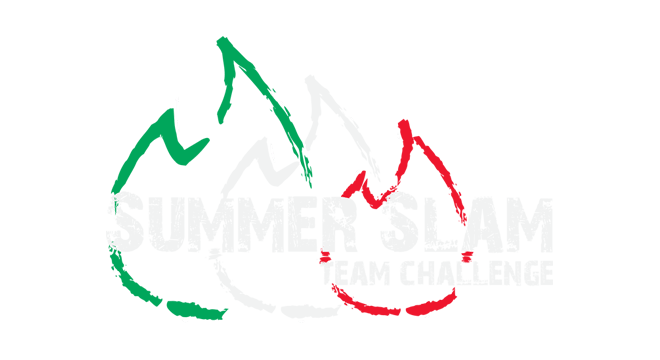 Join us!!
We are looking
for Judges and Volunteer.
Send an e-mail
to join our community.
summerslamtc@yahoo.it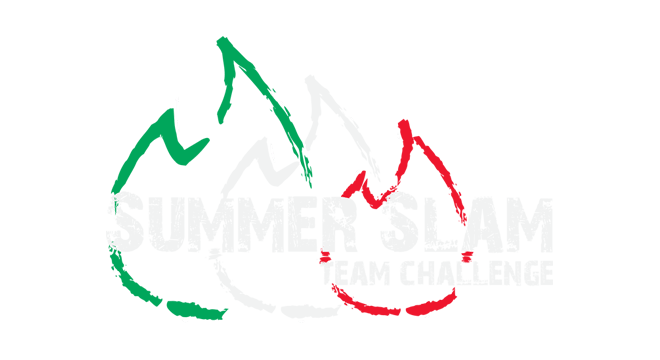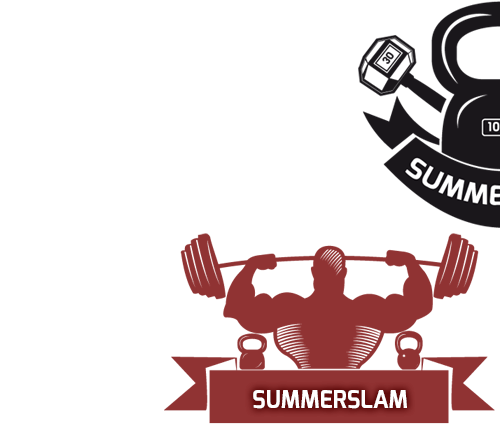 Summer Slam Team Challenge is a COMPETITION for TEAM, composed by two MEN and one WOMAN, that will challenge in three different categories: Scaled, the beginners; Master, where two members must be over 40; RX, the strongest.
SSTC was born as an idea of Matteo Piran, co-owner and coach of CrossFit Pavia, to organize a competition for different types of athletes and to give them the chance to show up their skills.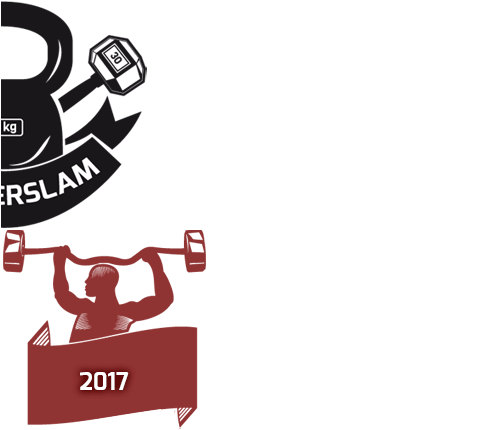 2017 Edition will be a two days competition (June 24th/25th) and it will be open to more Team than 2016 Edition: 80 Scaled, 20 Master and 20 Rx. The Event will take place in Pavia (Campo Coni, Via Claudio Treves, 27100 Pavia PV).
Registration will start on Monday February 6th at 00:00 am, just take a look in HOW TO REGISTER to find more informations and look to our Facebook Page to check the spots for each category.
Registration will start on

Monday February 6th at 00:00 am
Each team (2men + 1 woman) must send an email at summerslamtc@yahoo.it with "Team Name", "Team Members Name" and "Category" (Rx, Scaled, Master 40+).
In a couple of days our staff will send you a confirmation email containing all the informations about how to pay and complete the registration.
Then you'll have five days after receiving the confirmation email to procede with the payment or we will give your spot to another team.
RESUME:
- TEAM: 2 MEN + 1 WOMAN (for Master category 2 members must be over40)
- SLOT: 80 SCALED, 20 MASTER, 20 RX
- REGISTRATION OPEN: February 6th at 00:00 am
- E-MAIL TO: summerslamtc@yahoo.it
- FEE: 150€
SCALED

Each athlete should be able to perform those movements and weights during wods:
Kettlebell American Swing 24/16 kg
Pull Up
Toes to Bar / Knees to Chest -woman-
Deadlift 100/60 kg
DB Snatch 25/15 kg
Regular Rope Climb -each athlete-
Clean 'n Jerk 60/40 kg
Thruster 40/30 kg
Snatch 50/35 kg
MASTER

(2 members MUST be OVER 40)
Each athlete should be able to perform those movements and weights during wods:
Kettlebell American Swing 24/16 kg
Pull Up - Chest to Bar - Bar Muscle Up -at least 1-
Toes to Bar
Deadlift 110/70 kg
Pistols
Regular Rope Climb
Clean 'n Jerk 70/50 kg
Snatch 60/40 kg
SCHEDULE / EVENTS
TO BE ADJOURNED
TEAM REGISTERED
TO BE ADJOURNED
LEADERBOARD
Not avaiable at the moment